This week I have a case of a horizontal root fracture that is tricky to see on the initial radiograph but when another radiograph was made at a different horizontal angle it becomes clear as night and day. Take a look below.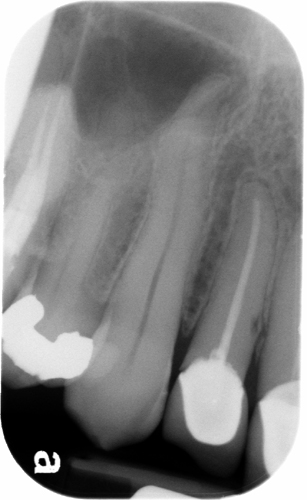 First radiograph, check out the mesial aspect of the lateral incisor
If you have any questions or comments, please leave them below. For more on horizontal root fractures go HERE. Thanks and enjoy!