Definition: Calcification within an arterty. Two different types can be seen – Monckeberg's medial calcinosis (arteriosclerosis) and Calcified atherosclerotic plaque.  Below will include descriptions for both.
Radiographic Features:
Location: Carotid artery bifurcation – near level of C3 – C4 on CBCT and near greater horn of hyoid on pantomographs, facial artery – seen over posterior mandible.
Edge: Well-defined.
Shape: Linear to curved (same shape as artery) to irregular masses in a vertical orientation.
Internal: Radiopaque lines with radiolucent center (similar to a canal in bone) and/or mixed radiopaque/radiolucent to radiopaque.
Other: None.
Number: May be unilateral or bilateral.
Arterial calcifications
(arrows – irregular masses on right near C3-C4 level)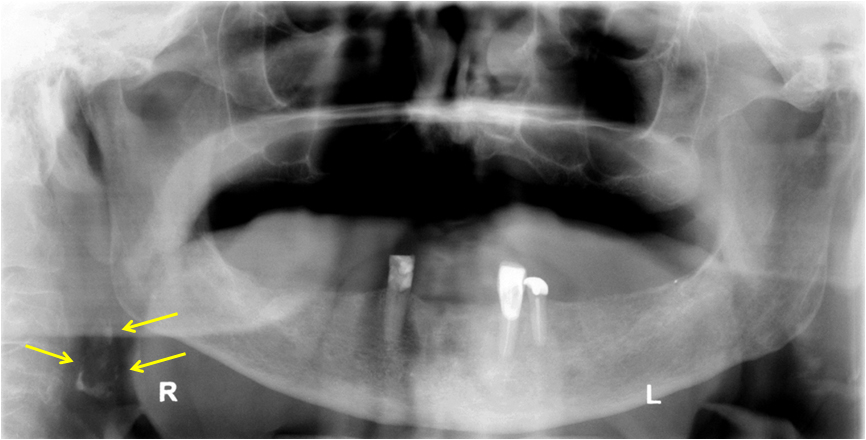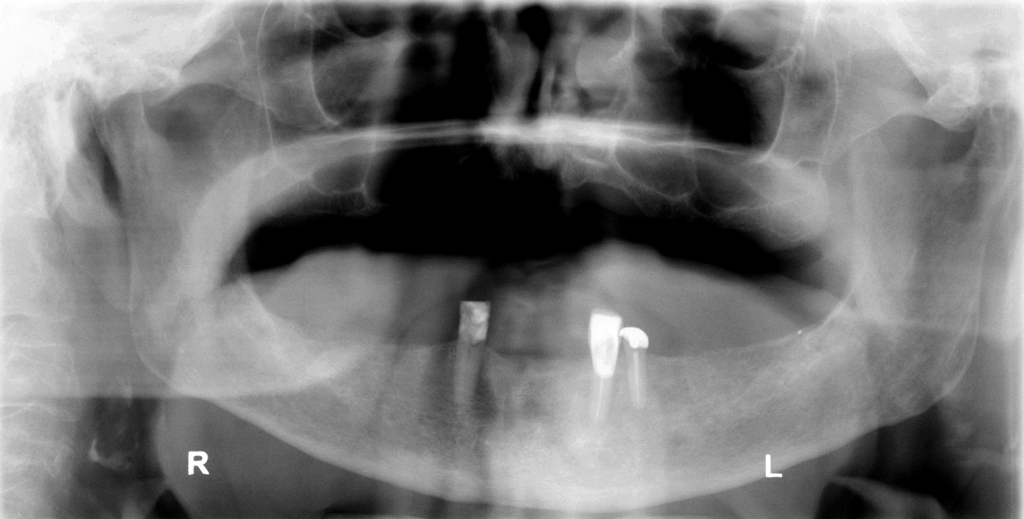 Arterial calcifications – bilateral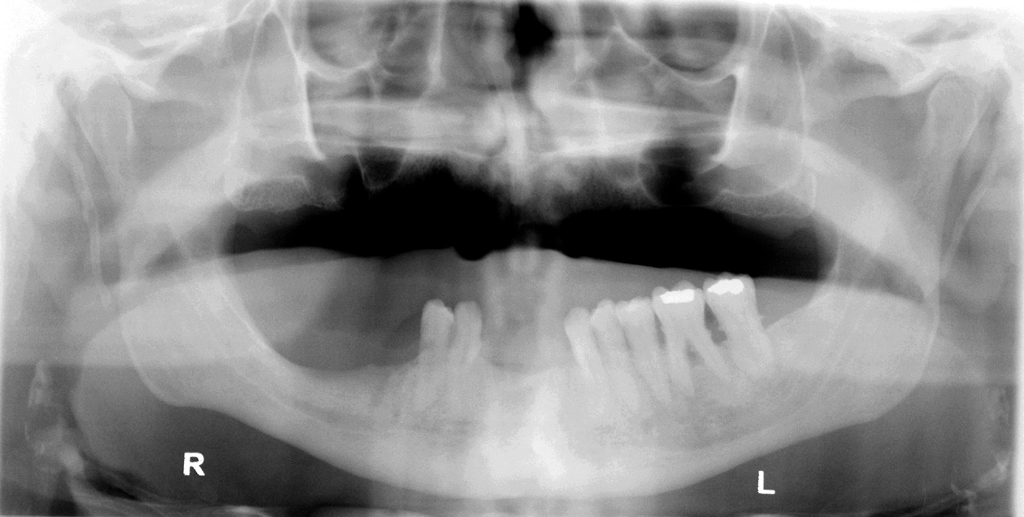 Arterial calcifications – CBCT