Definition: A calcification in the nasal cavity.
Radiographic Features:
Location: Nasal cavity, will appear superior to the floor of the nasal cavity on a pantomograph.
Edge: Well-defined, smooth or irregular outline.
Shape: Round, ovoid, irregular.
Internal: Radiopaque, may have a 'laminated' appearance with radiopaque and radiolucent bands evident due to continued laying down of calcium salts.  (This looks similar to layers of an onion.)
Other: None
Number: Typically single.
TIP: A maxillary standard occlusal radiograph is helpful to determine the location before a cone beam CT is recommended.
Rhinolith
(note the radiopaque mass superior to the floor of the nose with arrow)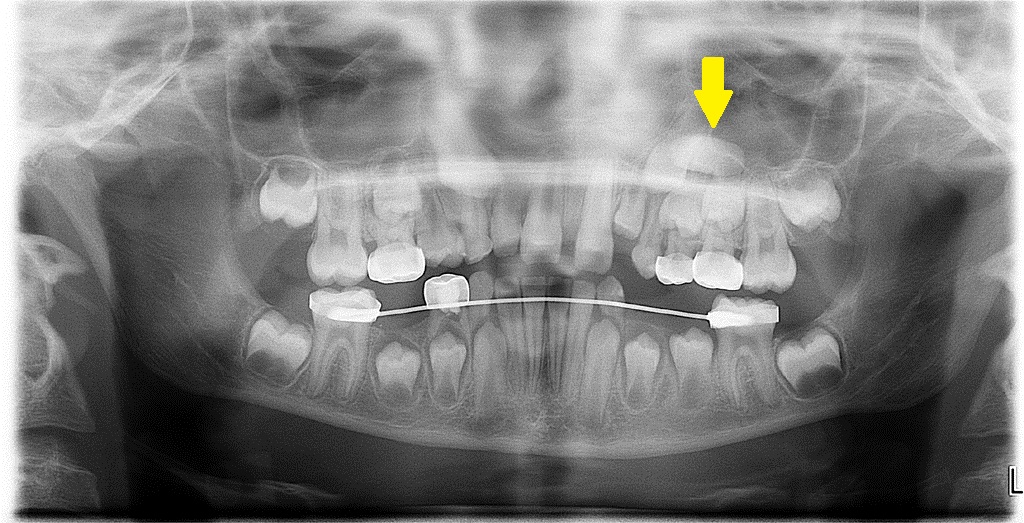 Rhinolith
(without arrow)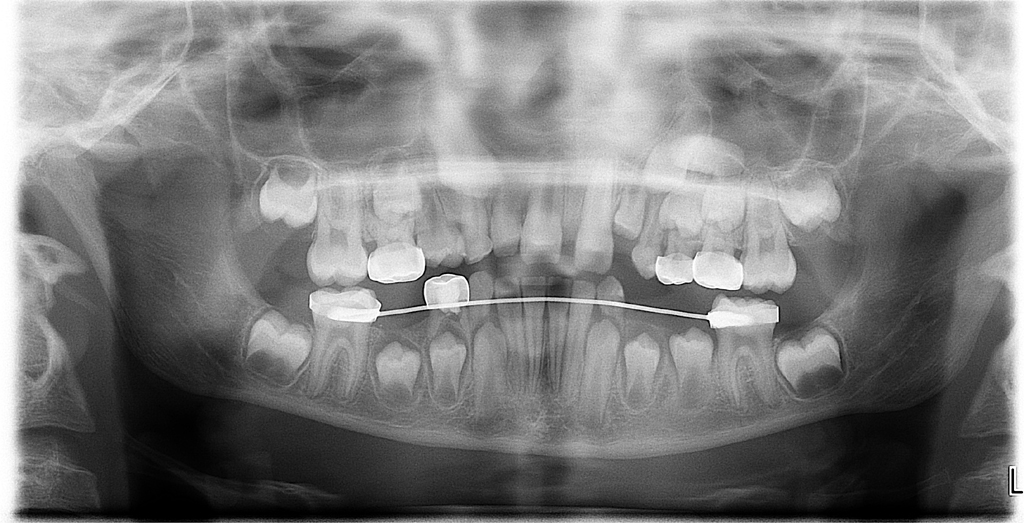 Rhinolith
(coronal view cone beam CT showing location in the nasal cavity with arrow)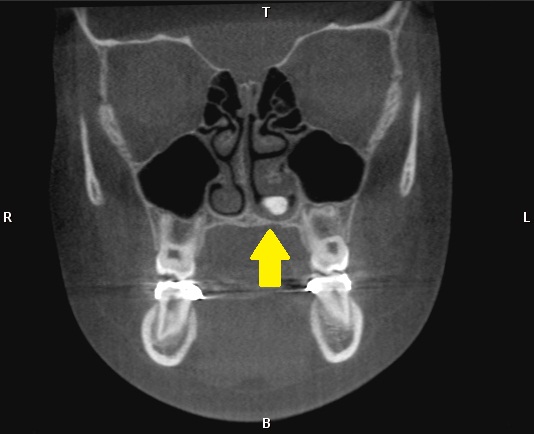 Rhinolith
(coronal view cone beam CT without arrow)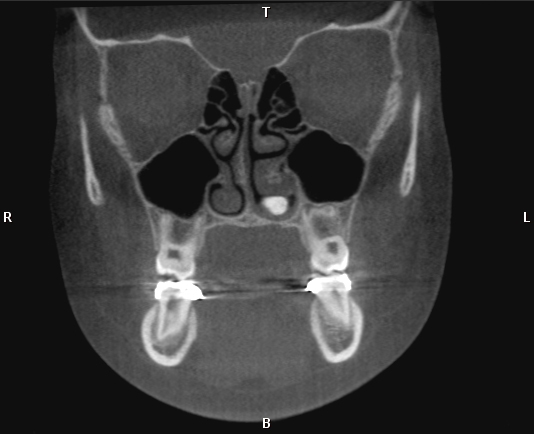 Rhinolith
(sagittal view cone beam CT)