Definition: A developmentally missing tooth.  The four most commonly missing developmentally teeth (in order of most common to least) are the third molars, second premolars, maxillary lateral incisors and mandibular central incisors.
Radiographic Features:
Location: Anywhere in the maxilla and mandible.
Edge: None.
Shape: None.
Internal: None.
Other: None
Number: May be single or multiple.
Oligodontia
Mandibular second premolar
(note the retained deciduous second molar)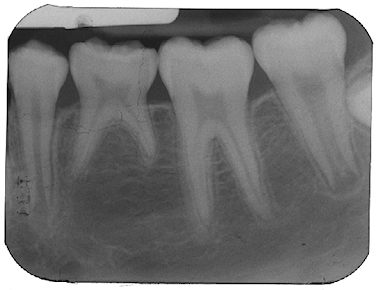 Oligodontia – Mandibular central incisor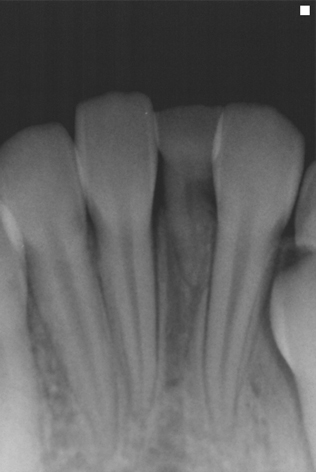 Oligodontia – Mandibular second premolar