Definition: A horizontal root fracture is a fracture through the root of a tooth in a horizontal direction (just like the name).
Radiographic Features:
Location: This can occur with any tooth.
Edge: Sharp line or two lines with the lines meeting at the edge of the root.  Both a single line or two lines are only one fracture plane.
Shape: Usually linear.  It can have more of a curve or jagged appearance.
Internal: Radiolucent.
Other: There may or may not be separation of the two segments of the root.
Number: It may be either single or multiple.
(click image to enlarge)
Horizontal root fracture – with two lines
(left – with arrows) (right – without arrows)
Horizontal root fracture
(distal root of mandibular right second molar – #31)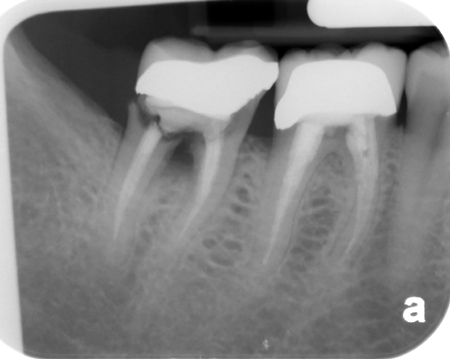 Horizontal root fracture
(maxillary left lateral incisor – # 10)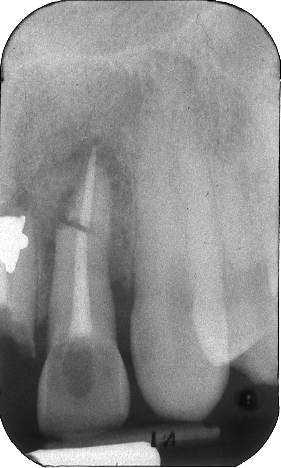 Horizontal root fracture
(maxillary left first premolar – #12)