This week I wanted to show off something not commonly looked at or for on pantomographs; the epiglottis. The epiglottis will appear near the inferior aspect of the radiograph as a curved radiopaque entity. It may be superimposed over the hyoid or inferior border of the mandible.  If the airway is very radiolucent it may not be evident.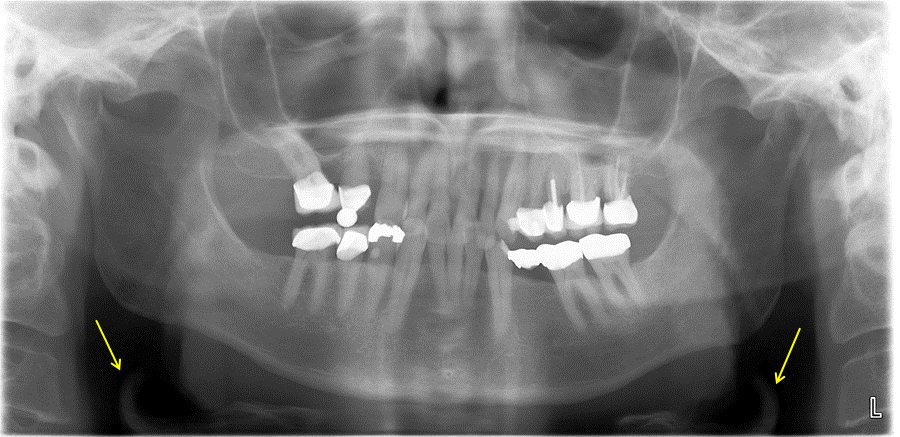 Yellow arrows noting epiglottis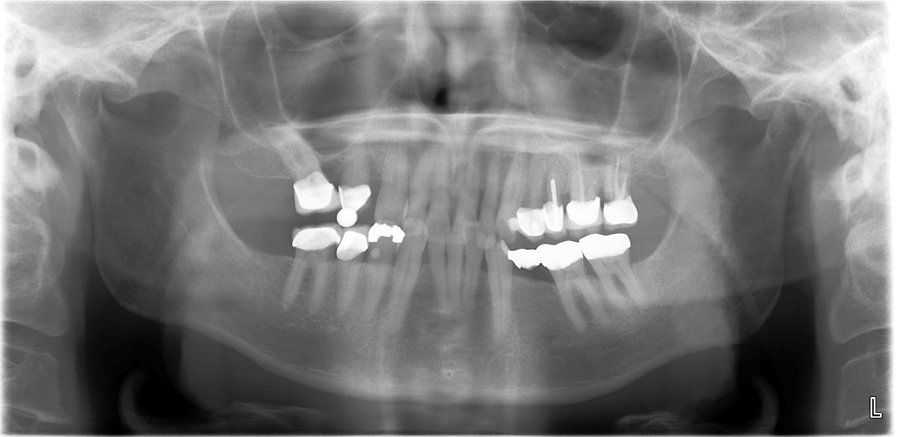 More pantomographs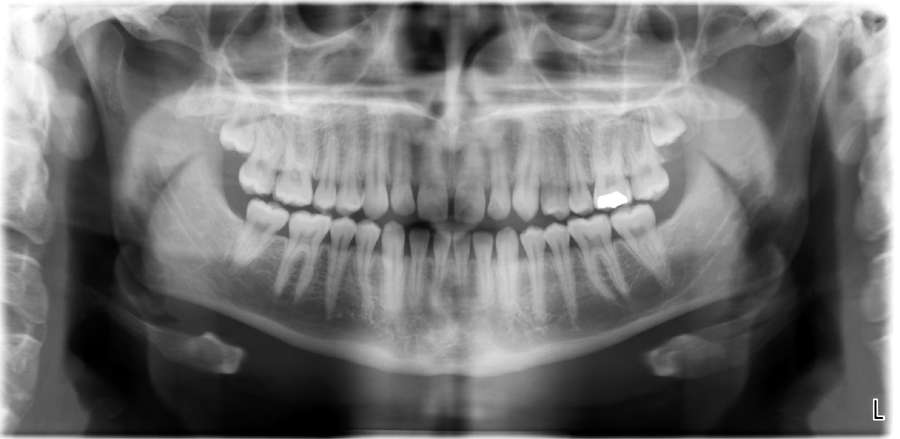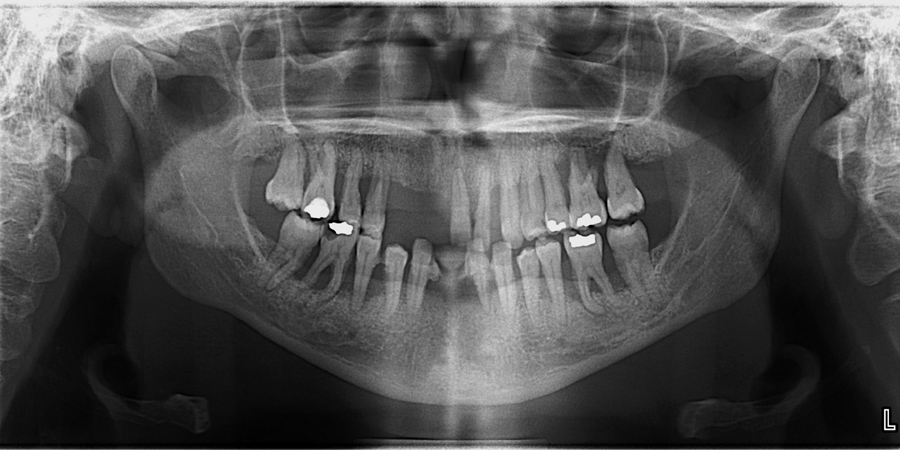 If you have any questions or comments, please leave them below. Thanks and enjoy!