This week and next I will be covering two extraoral radiographs made in dentistry. The first one is a lateral cephalometric skull radiograph which is commonly made for orthodontic purposes.  Here is how to position a patient for this radiograph.
1. Place the midsagittal plane of the patient parallel with the image receptor. If there is a craniostat to help position this will be GENTLY placed in the ear canals to achieve this.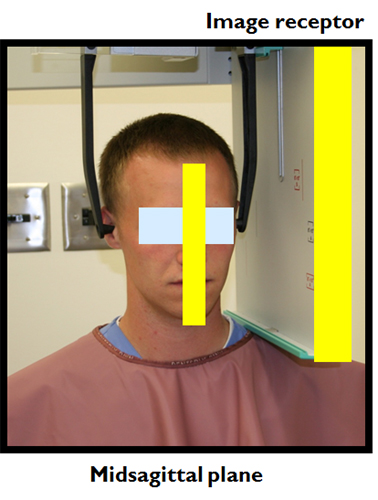 2. The source of radiation should be perpendicular (90 degrees) to the image receptor and centered over the sella turcica. (Note: newer machines have this built in so you can skip this step  :)).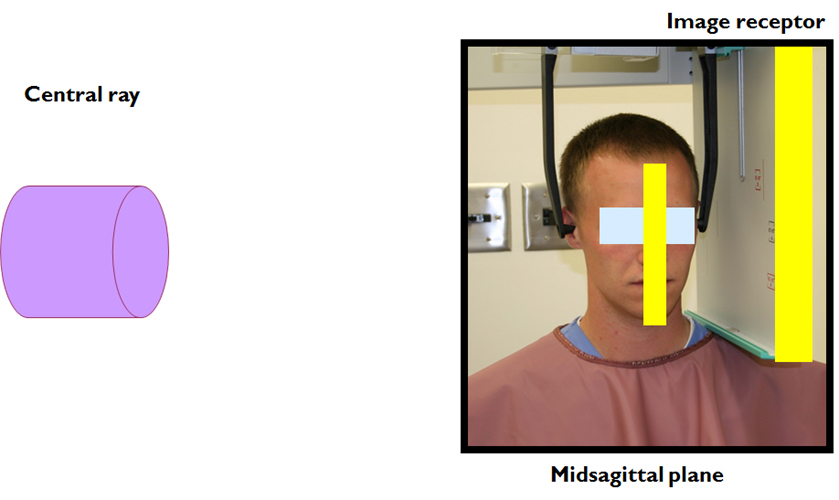 3. Irradiate the patient. (Since you can't see x rays I've noted them with a white bar for the image)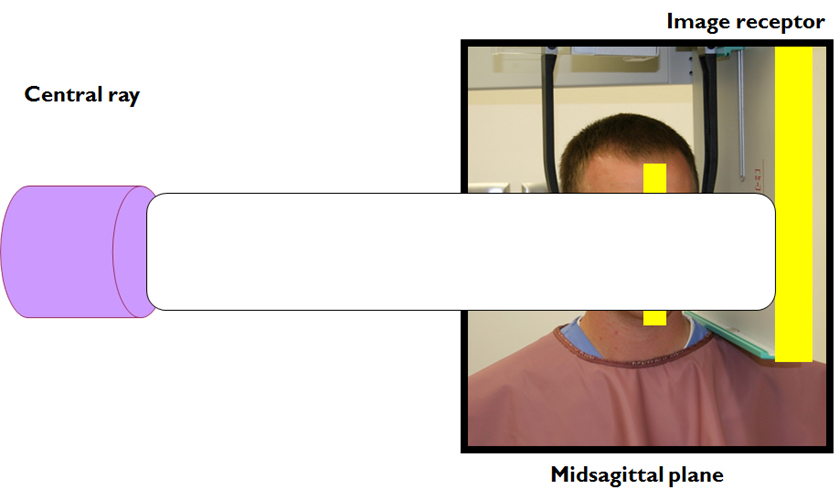 4. Your resultant radiograph.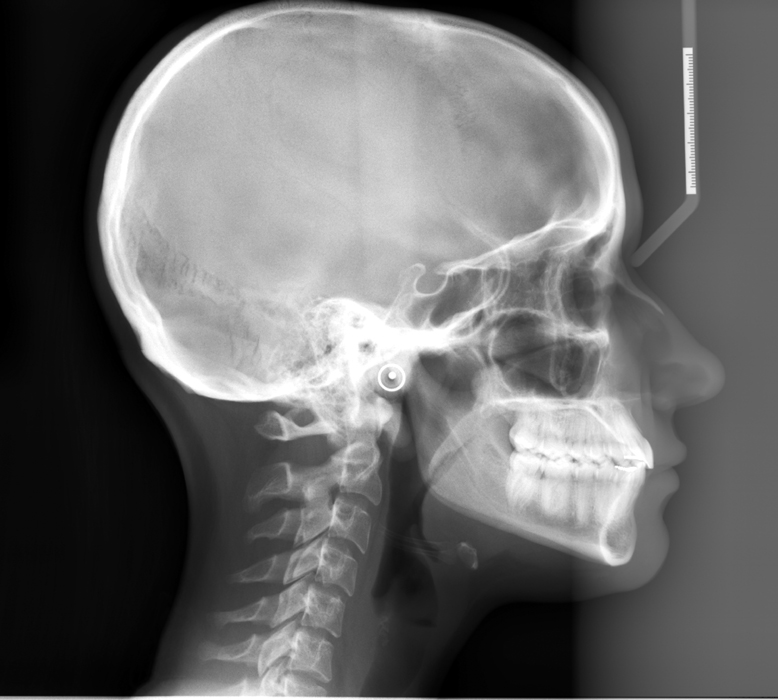 Next week: Posteroanterior (PA) skull radiograph.
Fun question – does anyone know the difference between a lateral cephalometric skull radiograph and a lateral skull radiograph?
If you have any comments or questions, please leave them below. Thanks and enjoy!