This weeks case is an interesting variant of normal anatomy – two lingual foramina seen on a periapical radiograph.  Some patients can have up to three lingual foramina.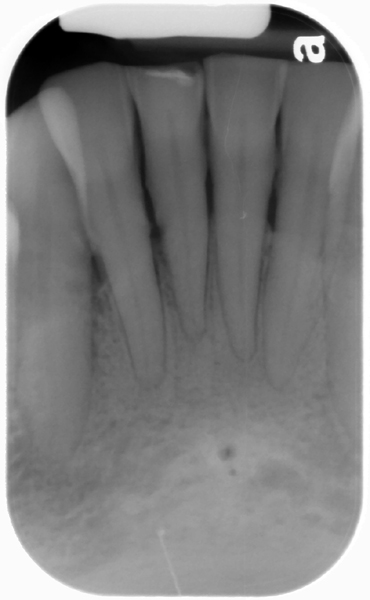 Note the two well-defined, circular radiolucent entities inferior to the mandibular central incisors.  The superior one is larger than the inferior one.
If you have any questions, comments or good examples of errors regarding these two specific criteria, please let me know. Thanks and enjoy!
SPONSOR