And now the first case for this month to practice your image shift and SLOB (Same-Lingual, Opposite-Buccal) information.
The object in question is the round amalgam restoration on the maxillary right first molar (#3).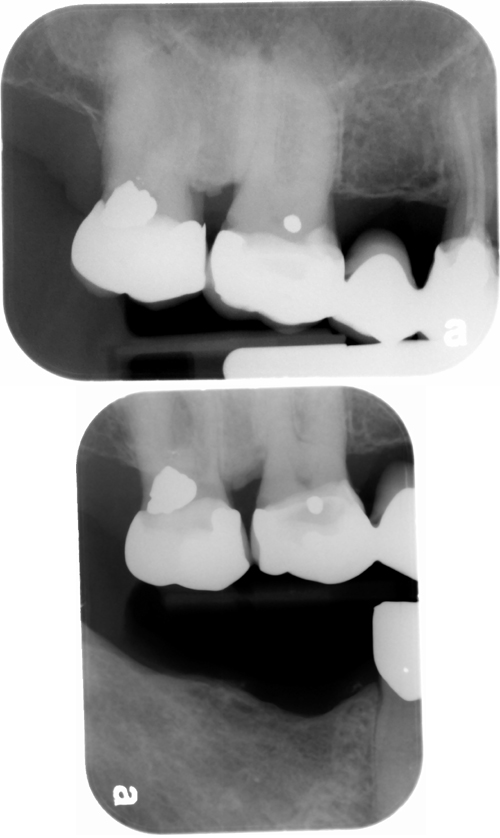 Which surface (buccal or lingual) is the amalgam restoration on?
Answers coming Thursday.  You can answer either in the comments, twitter (@DrGstoothpix) or wait.  If you have any questions, please leave them below. Thanks and enjoy!