I realize it's been a while since I've posted anatomy so this week I wanted to show a fun case of prominent vascular markings noted in the cranium on a cone beam CT scan.   Check it out below.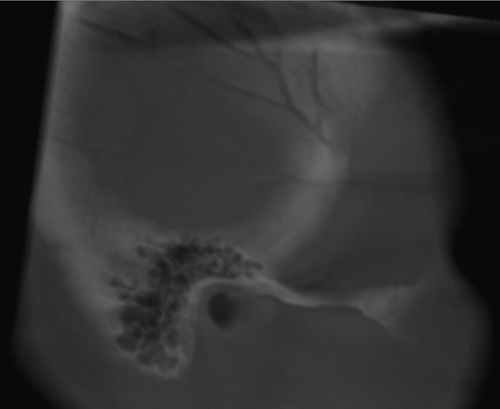 Note the 'tree branch' appearance at the superior aspect of this sagittal view. (This is a 5 mm slice)
If you have any questions or comments, please leave them below. Thanks and enjoy!