This week I have a case of a nasopalatine canal cyst.  This is also referred to as an incisive canal cyst and/or a nasopalatine duct cyst.  This case was found on a pantomograph of an edentulous patient.  The patient presented for complete dentures and was asymptomatic.  There is a well-defined radiolucent entity in the anterior maxilla.  Due to the large size of the lesion, a cone beam CT was performed.  The cone beam CT showed the well-defined ovoid radiolucent area with anterior displacement of the facial cortical plate.  There was also a discontinuity of the facial and palatal cortical plates.
Pantomograph
(Look closely as it is difficult to identify)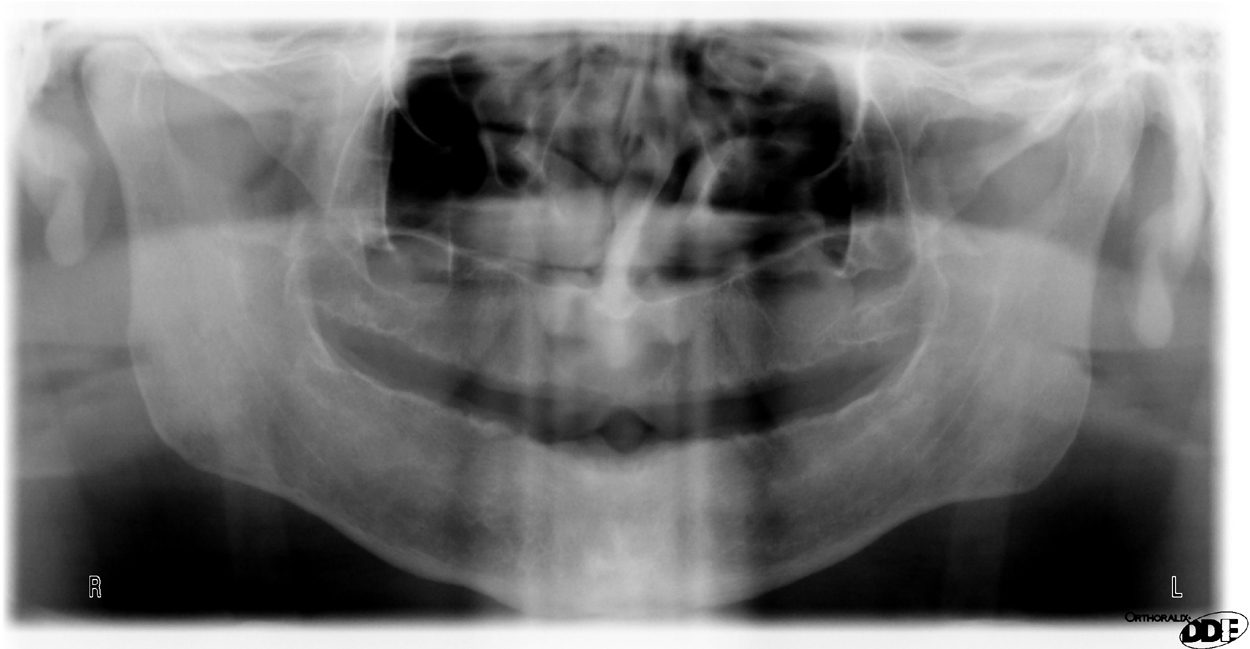 Cone beam CT
Axial and sagittal slices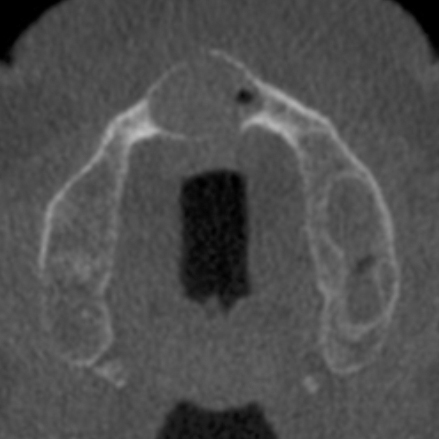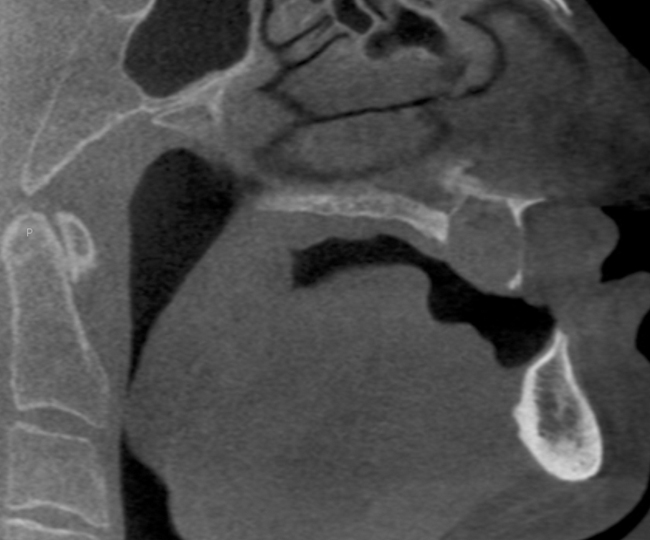 For more information and other radiographs of nasopalatine canal cyst check out my page on nasopalatine canal cysts.

Enjoy!