Being that yesterday was a holiday here in the states, we are back at it today.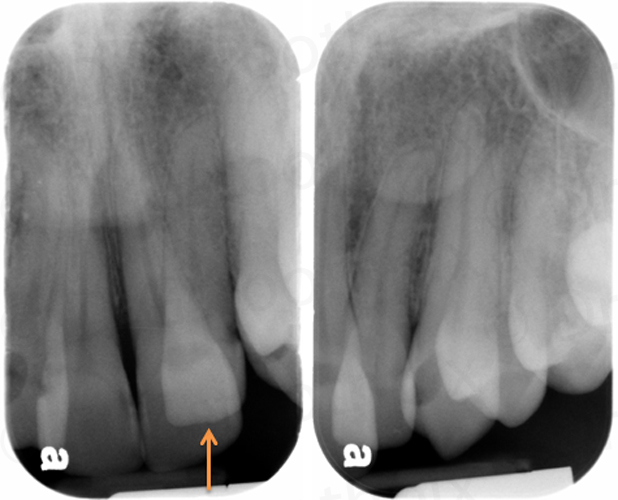 Where is the maxillary left lateral incisor (orange arrow) in relation to the maxillary left central incisor?
Answers coming later today. If you have any questions or comments, please leave them below. Thanks and enjoy!