This week is a case and a video. The case is a little older hence it was given to me chopped off (partial radiograph only). I'm pretty sure you can find the area of the ameloblastic fibro-odontoma.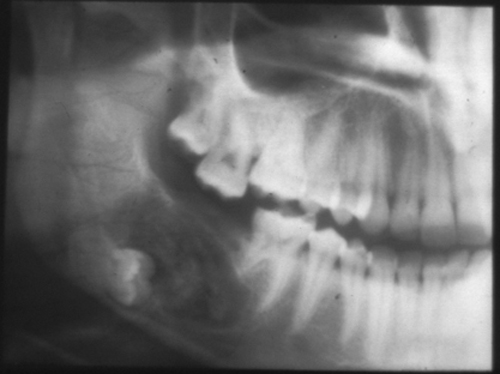 Now onto the educational video to learn more about ameloblastic fibro-odontoma made by UNMC College of Dentistry Class of 2016 Dental Students.
If you have any questions or comments, please leave them below. Thanks and enjoy!