Onto part 2 of lateral cephalometric skull anatomy frequently used in orthodontics. Again identified on a dry skull first followed by the radiograph.
Orbitale (black star) – The lowest point of the orbital margin (also the anterior point for the Frankfort horizontal plane).
Key ridge (green heart) – The inferior portion of the zygomatic process of the maxilla.
Key ridge (green heart)
Floor of the orbital cavity (white line – directly posterior to  orbitale)
Pterygomaxillary fissure (yellow inverted teardrop area)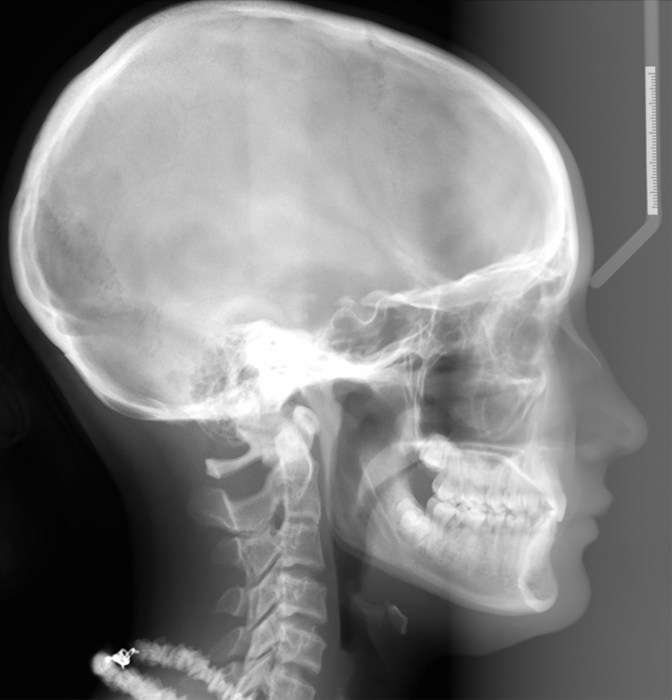 If you have any questions or comments, please leave them below.  It appears that this will be a 7-8 part series so I'll start posting them out twice a week starting this week. Thanks and enjoy!